Customer case: Hilti
A lot of visitors as well as security requirements at the entrance.
Position

Malmö, Sverige

Bransch

Byggteknikföretag


Besökstryck

Medel

Mål

Automatisera besöksflödet och höja brandsäkerheten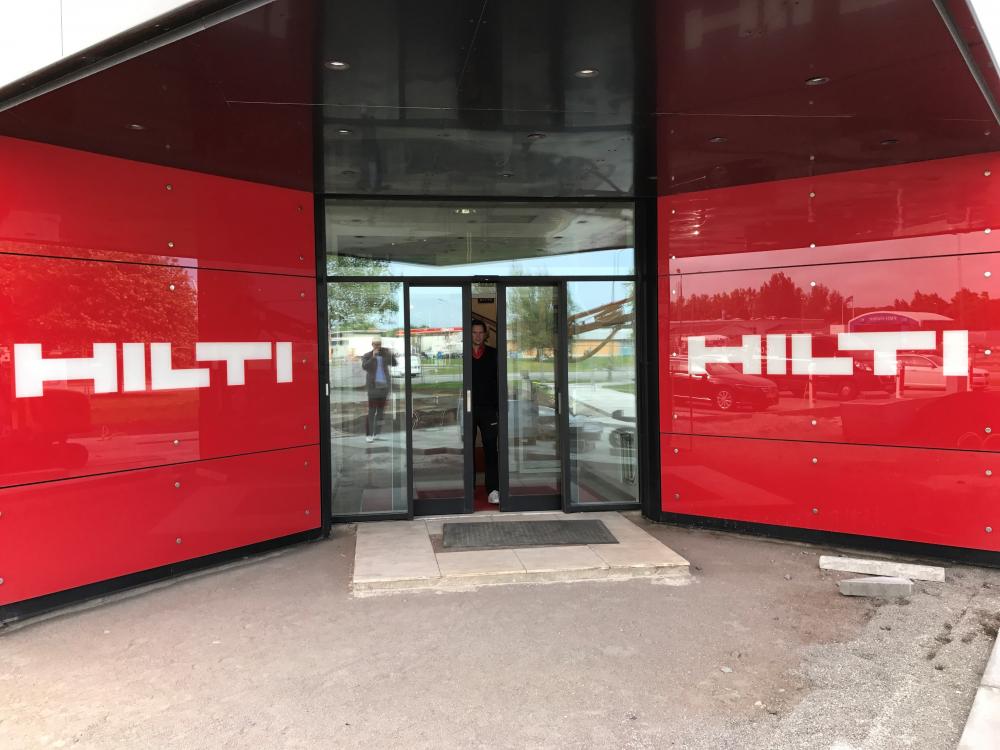 The challenge
Hilti have a nice and bright office with an entrance that is unmanned at certain times of the day. They have a large showroom inside the locked entrance where there are display items of different products and tools.
There is a lot of movement in the premises during the day and the employees are not necessarily in their place all the time but moving between their own workplace, colleagues' workplaces and meeting rooms. In order for visitors to easily notify their host, a simple and automated solution is needed.
Last but not least, an open environment requires that, in the event of an evacuation, fire safety aspects of their visitors will affect their visitors.
Solution
We suggested an automated solution for Hilti with a self-registration kiosk where the visitor signs in. This was placed just outside the locked entrance.
The visitor receives a badge with a code used to open the entrance. At the same time, a notification is sent to the recipient who may acknowledge that they are on their way. Meanwhile, the guest can take a look in the showroom and maybe enjoy a cup of coffee in anticipation of pick-up.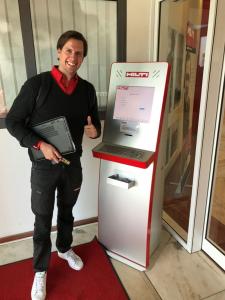 Results
The showroom is only available to Hilti visitors as the entrance is locked. The visitor is quickly picked up by his host from the showroom as an SMS is sent away after registration.
In addition, Hilti now has full control in case of emergency with the EastCoast mobile app.