Customer case: Magine TV
A company in fast growth with fire safety issues and a need for better track of their visitors.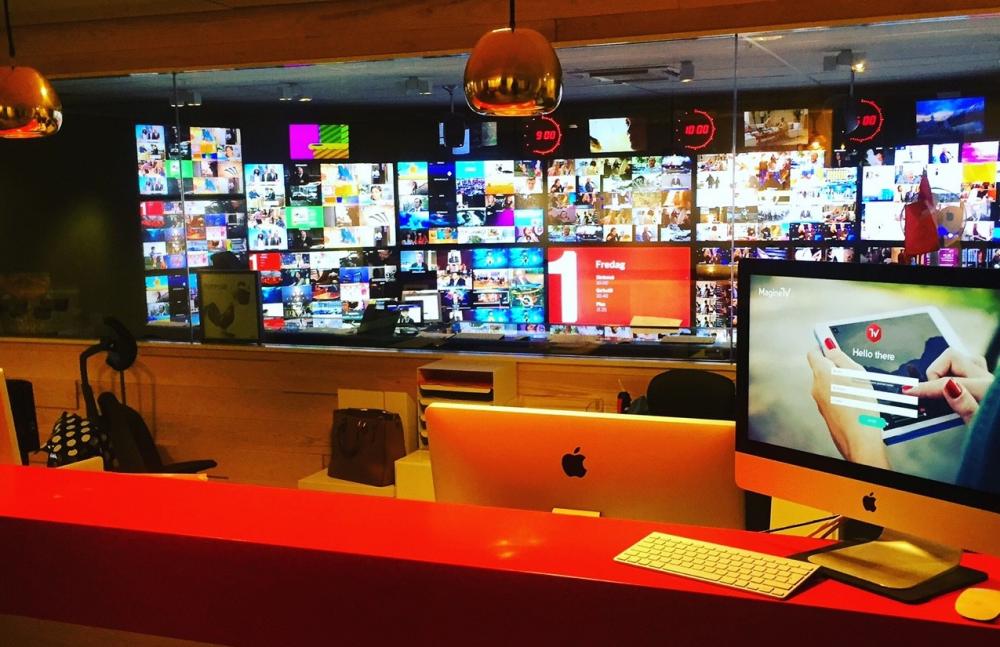 Company
Magine TV is a Swedish cloud service on the Internet to stream the TV channels in real time or on demand through your computer's browser in a smart TV, mobile phone or tablet via an app.
The company was launched in 2011 and was created because several TV channels have rights to broadcast via the Internet but not exercised the option. Since 2013 it magine TV in Germany and in Spain.
On many of the channels you can watch programs broadcast earlier or ongoing programs from the beginning. You can also "jump ahead when watching programs afterwards on some channels.
At the head office in Stockholm is working about 100 people with the business.
Challenge
Like many other successful Swedish IT companies have magine television grown explosively in recent years and in line with this, the company has hired new staff on the assembly line. We were contacted the spring of 2014, the office manager who advised that the situation has become untenable from a fire safety point of view and that they needed to keep better track of their visitors. The thing is that magine TV is a young and innovative company that goes its own way. They did not want that visitors would feel unwelcome by getting stuck in a registration at each visit.
Solution
We suggested a range of proposals - one more eye-raising than the other. Everything to make entry / exit as easy as possible for visitors but for the sake of not compromising fire safety aspect. This was a fun and a bit different challenge that we liked. It landed, however, in a rather simple and cost effective solution in the end. Magine created a special layout for the registration screen. Visitor only type in their name and host and then a badge is printed automatically.
Result
The receptionist now has full control of all visitors at an evacuation situation. Meanwhile, visitors get picked up quickly by their host from the reception after he registering. Employees can easily identify visitor by their badge worn during the entire visit. When leaving the visitor is automatically logged out of the system.