EastCoast Visit iPad-kiosk
En modern och stilren besökskiosk för besökshantering i små och stora verksamheter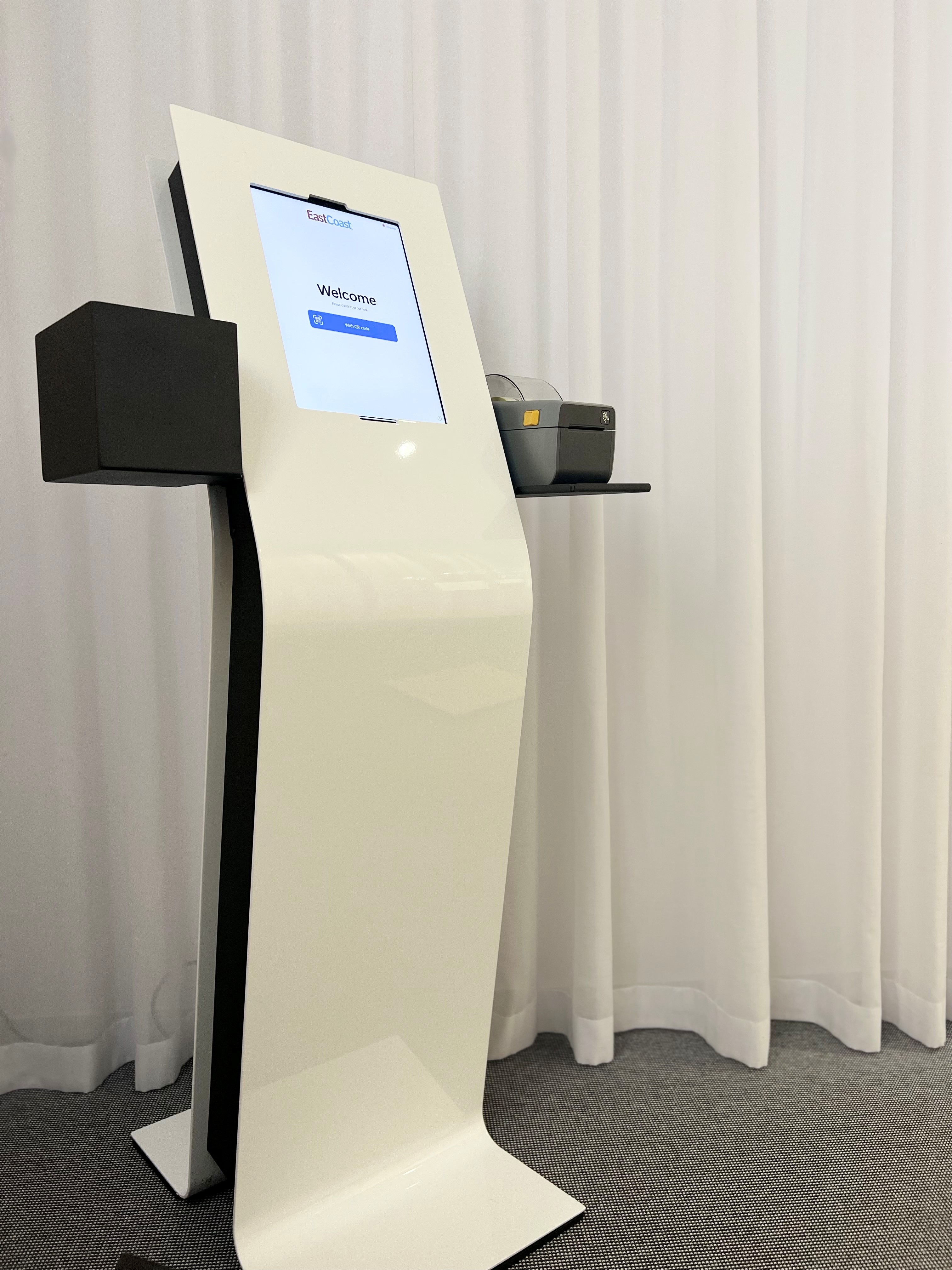 Overview
The EastCoast Visit iPad kiosk is a free-standing indoor kiosk with built-in iPad Pro for visitor management in unmanned or manned entrances.
The kiosk is built in light minimalist Scandinavian design with fine lines and fits into most environments.
Specification:
Height 111 cm

Width 35 cm (excluding side shelves)

Viewing angle 55°

Weight approx. 35 kg

Power supply at the foot of the kiosk

Customization
The kiosk is supplied in white as standard, but can be adapted to your business's color scale with foiling.
The printer stand and box for visitor badges can be removed. The kiosk normally uses a wireless connection, but an add-on for a wired network is available as an option.