The main actor in the Nordic region
EastCoast Solutions is the main actor in the Nordic region and one of few businesses that focus mainly on visitor management.
The company was founded in 1998 and since then we have worked hard to replace visitor books with digital visitor systems. Since 2021, we have been part of Precise Biometrics and with their expertise have an opportunity to offer even better visitor management and on a larger scale than before. We are passionate about good visitor management and we are now both in Sweden and represented in the USA and Asia. We are incredibly proud of that!
We take pride in
Our customers
Our partners and retailers
Our innovative features
Our unique service Express Check-in YOUNiQ - biometric check-in for visitors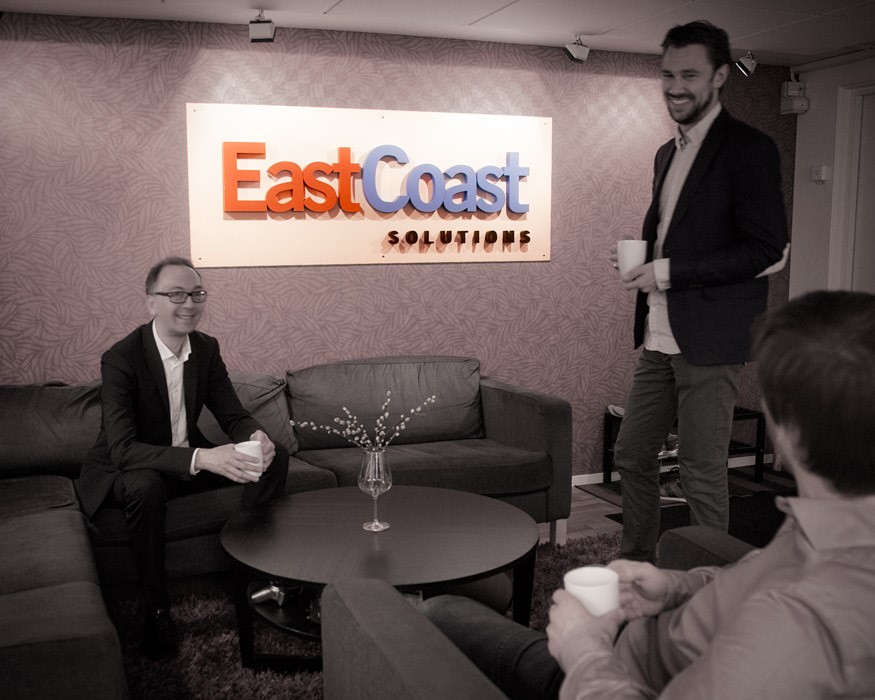 Company history
We designed and developed our first visitor management system as part of a consultant work for a specific customer. This company had a lot of visiors and soon people started asking for this solution for their own companies. Since then we've supplied more then 1000 companies with our visitor management system.
The transformation of the traditional lobby
Our customers use our visitor managament systems, our services and our knowledge to enhance their visitor managament. Our main goal is to care for our customers needs no matter how big or small they are. We contribute to the transformation of the traditional lobby to a more efficient and modern way of handling visitors.
International business
Our systems are implemeneted at companies around the world but mainly in the Nordic region. We have visitor managament systems in Finland, Germany, the Netherlands, Switzerland, Denmark, Norway, England, USA, China, Belgium, Iran, Russia, Ukraine, Poland, Canada and most certainly at more remote locations through our partners.

Is your company ready to find a stable global solution for visitor management?
Customer relations
EastCoast Solutions undertakes to offer each customer the right solution to a promised cost. We are proud to take care of every customer in the best way so that customers have confidence in us by our cooperation. Therefore it is important for us to listen to and to identify the actual needs of each, individual customer. This enables us to continue our cooperation in a more efficient future.
Our work
We develop our own products and sales are carried out by our own staff in relation to customers and through resellers. We also do installation, customization, training and support. The company was founded in 1998 and we developed and sold our first visitor management system in 1999. We currently have more than 1000 installed systems who receive more than 250.000 visitors every month. Our systems is used by small and large customers in all sectors.