Express Check-in YOUNiQ | Express Access YOUNiQ
Precise YOUNiQ x EastCoast Solutions – a fully digital access and visitor management system with facial recognition

The host creates a calendar invitation, automatically sent to the guest.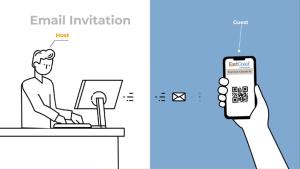 When the guest arrives for the meeting, a camera by the entrance authenticates them via facial recognition, assuring it's the right person gaining access and that no credentials have been shared.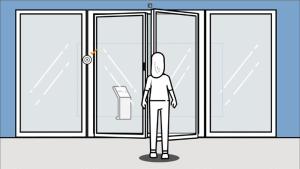 As an addition to EastCoast´s QR code there is now an option to register with YOUNiQ´s facial recognition software.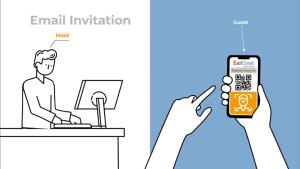 Then the visitor approaches the EastCoast check-in screen, equipped with the same facial recognition solution. No need to stop and take your phone out to register, YOU are the key!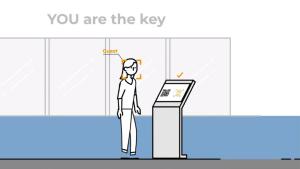 The guest simply registers with a selfie, consents and submits, for a convenient and secure access. As well as for a smooth check-in experience.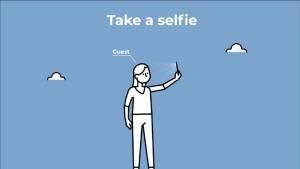 When the visitor is checked in, a notification is automatically sent to the host that the visitor has arrived.
It´s that simple!