EastCoast Visit Online
Cloud based visitor management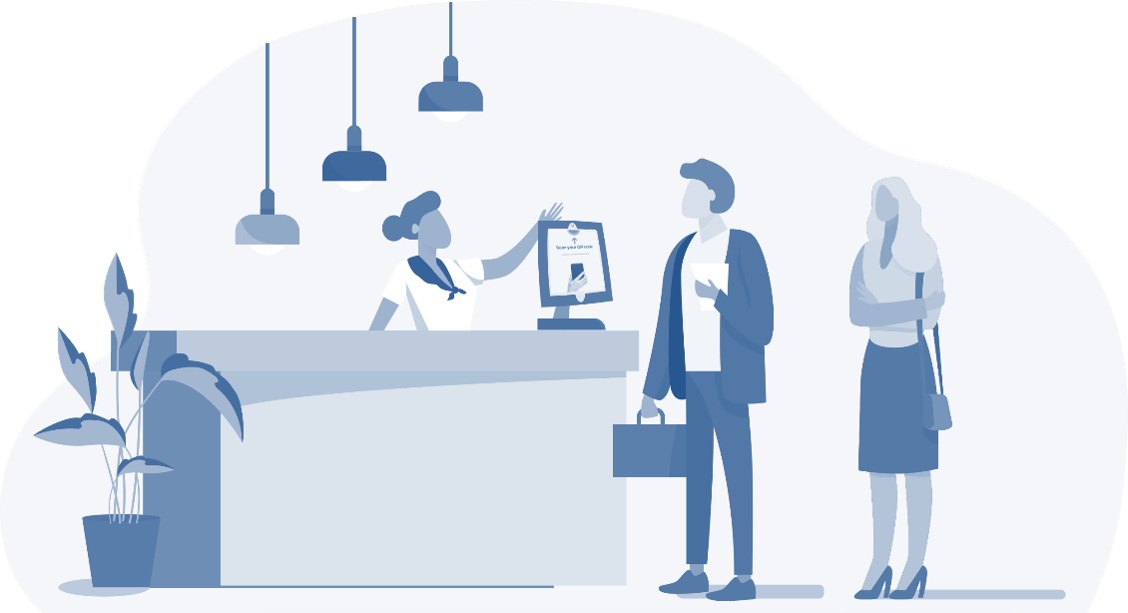 Welcome guests with EastCoast Online - a modern cloud based visitor management system that automatically keep things in order and save time.
Focus on your guests and let EastCoast Online help you create a great experience for everyone who comes through your front door.
EastCoast Online offers a fast onboarding process and simple implementation to get started quickly. But EastCoast Online isn't just about showcasing your brand and streamline visitor flows. It is also a safe, secure and GDPR compliant system trusted by companies such as ASSA ABLOY, Simens and Sodexo.
Varför välja molnbaserad besökshantering?
Accessible and Scalable
​ EastCoast Visit Online is accessible from anywhere with an internet connection, empowering your organization to manage visitor data and processes remotely with remarkable flexibility. Moreover, the solution is effortlessly scalable, allowing you to expand your operations across multiple sites as needed. ​
Cost-Efficient
​ Cloud-based visitor management eliminates the need for on-site infrastructure, specific hardware, and maintenance costs. Your business can bypass significant upfront investments and ongoing expenses for server maintenance and software updates. Instead, you can opt for subscription-based pricing models, paying only for the services you use, making it a cost-efficient choice. ​
Secure and Standardized
Our cloud-based solution boasts robust security measures, including data encryption, regular backups, and disaster recovery protocols. These systems adhere to industry standards and regulations, ensuring data protection and compliance. Centralized data storage and backup mechanisms provide an additional layer of security, safeguarding against potential data loss or breaches.