Kundcase: Discovery
Warner Bros. Discovery, a leading global media and entertainment company with a large portfolio of content, brands and franchises across television, film, streaming and gaming. The Discovery brand is a leader in non-fiction and international entertainment and sports companies. The office in Copenhagen represents Discovery Networks Nordics and has a high visitor flow with high requirements for security in the entrance.
Location

Copenhagen, Denmark

Business

Media


Visitor flow

High

Goal

Automate the visitor flow and increase fire safety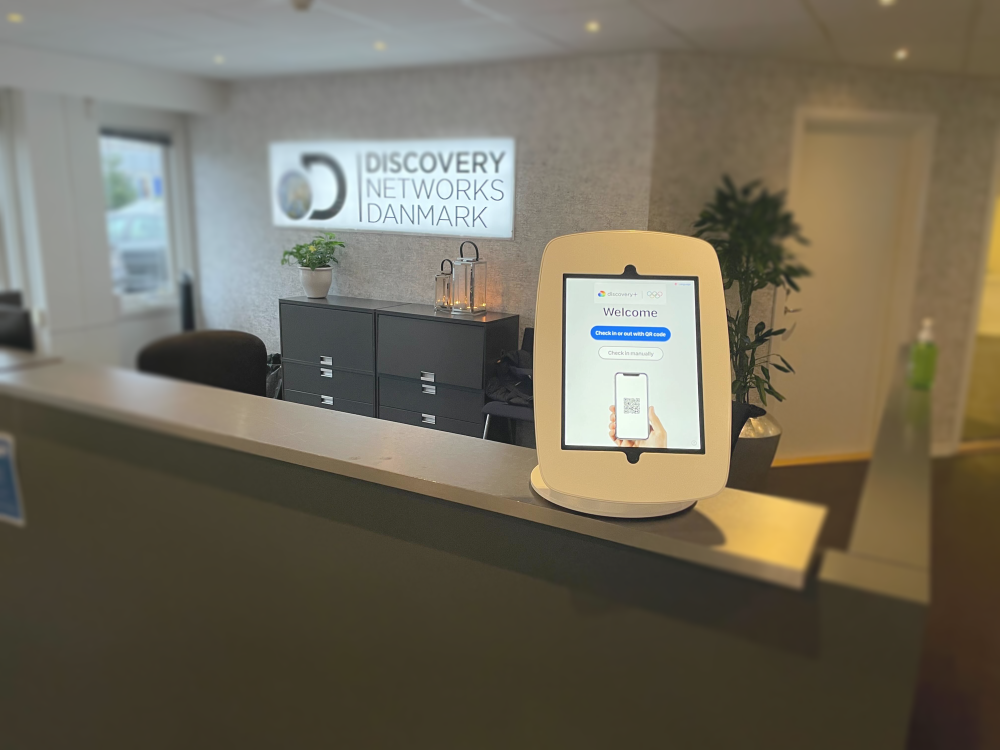 The challenge
Discovery has a modern office and is staffed in the entrance most times of the day. They have many visitors during the day and a lot of people in circulation.
There is a lot of movement in the premises during the day and the employees do not necessarily sit in their place all the time but move between their own workplace, colleagues' workplaces and meeting rooms. In order for visitors to easily get hold of their host, a simple and automated solution is needed that notifies a visitor and at the same time lets them in.
Last but not least, it is required from a fire safety perspective that Discovery has an eye on its visitors during an evacuation.
The solution
We proposed a fully automated and cloud-based solution for Discovery where the introduction process is short and the ability to scale up with more sites is fast as that aspect was also included as a requirement.
An iPad was set up in the entrance where visitors can easily check in upon arrival. The majority of guests are pre-booked and receive a welcome email with directions and a QR code which they then use to check in quickly.
In connection with check-in, a notification is sent to the recipient of the visit, who in turn can confirm that he is on his way. In the meantime, the guest can relax in the lobby and perhaps enjoy a cup of coffee while waiting for pick-up.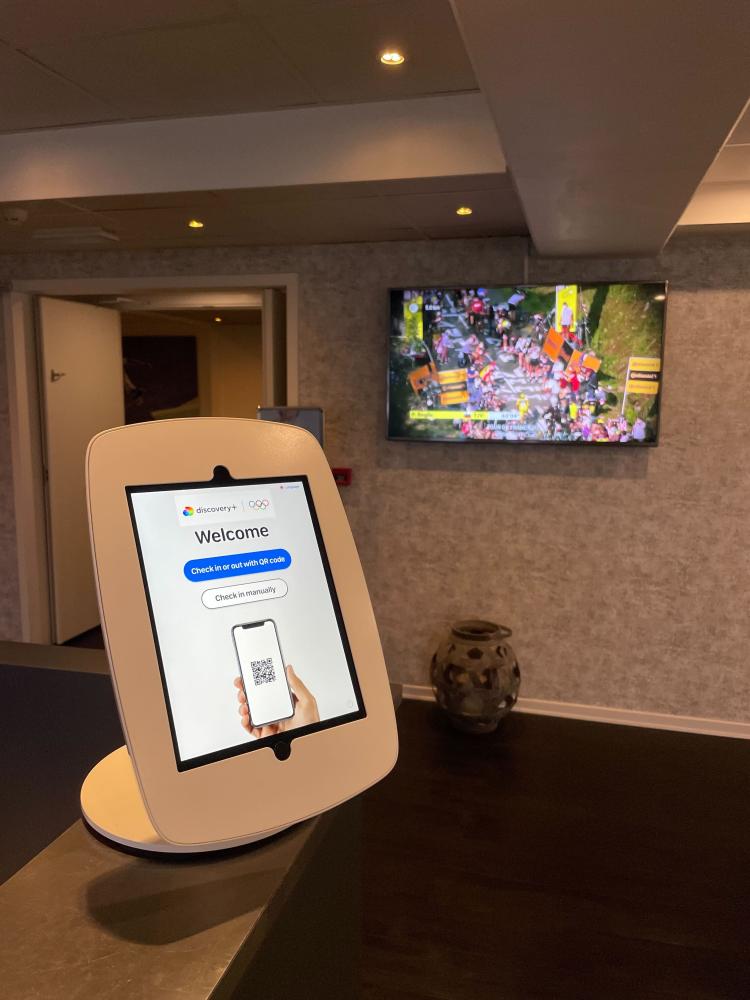 Results
Discovery's overview of its visitors to the office has been drastically improved. The visitor is quickly picked up from the lobby by his or her receptionist, as a notification is sent after check-in. This has relieved the receptionists to a large extent. Furthermore, security officers now have full control of all visitors in the event of an evacuation situation using the EastCoast mobile app.
Express Check-in

Invitation via Outlook and invitation email to the guest with mobile visitor ticket


Express Connect

Automated notification to host but possibility of reply




Express Escape

Evacuation list in mobile app





Discover EastCoast Visit Online

A modern cloud-based visitor system to manage meetings and visits in your business. Smart functions that increase security and at the same time meet your requirements for handling personal data according to GDPR.




EastCoast Express

Our cloud services that work seamlessly together with the visitor system to manage your guests in the fastest and most modern way. We offer solutions of the future for all kinds of businesses.

Watch video