Customer case: Fellowmind
The three companies Orango, Endeavor and DQC have joined forces to form Fellowmind Sweden. Together, they offer comprehensive solutions for businesses' digital transformation within business solutions, cloud infrastructure, Data & Analytics and digital collaboration tools.
Location

Malmoe, Sweden

Business

IT


Visitor flow

Medium

Goal

Automate the visitor flow
Utmaningen
Fellowmind has a modern office and is staffed in the entrance most times of the day. They have many visitors during the day and a lot of people in circulation.
There is a lot of movement in the premises during the day and the employees do not necessarily sit in their place all the time but move between their own workplace, colleagues' workplaces and meeting rooms. In order for visitors to easily get hold of their host, a simple and automated solution is needed that notifies a visitor and at the same time lets them in.
Last but not least, it is required from a fire safety perspective that Fellowmind has an eye on its visitors during an evacuation.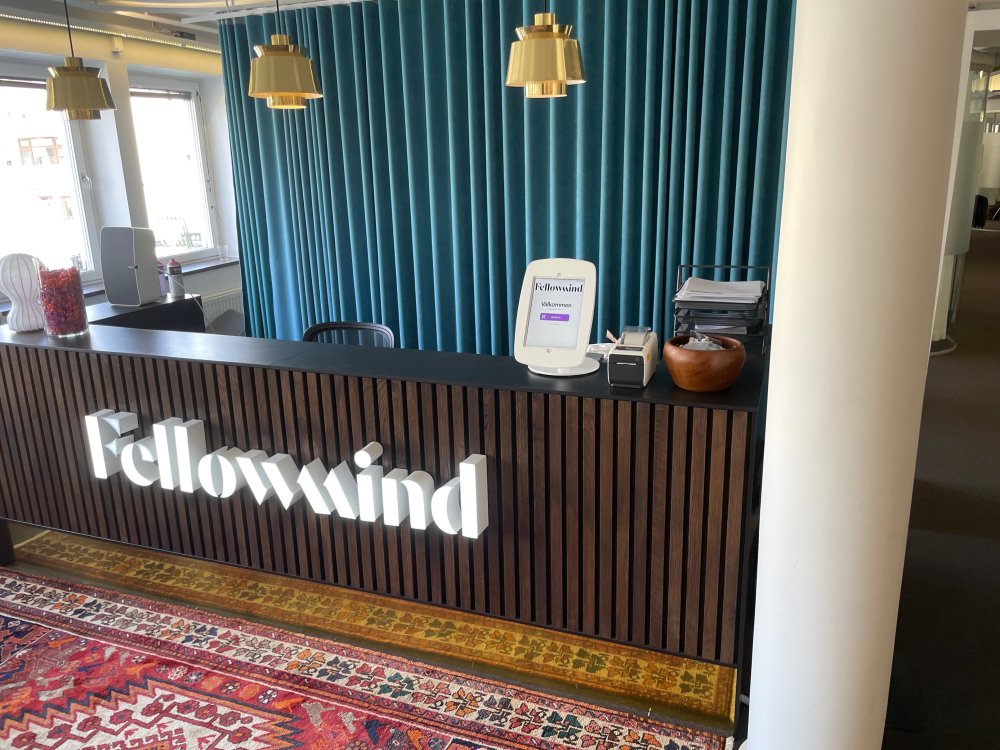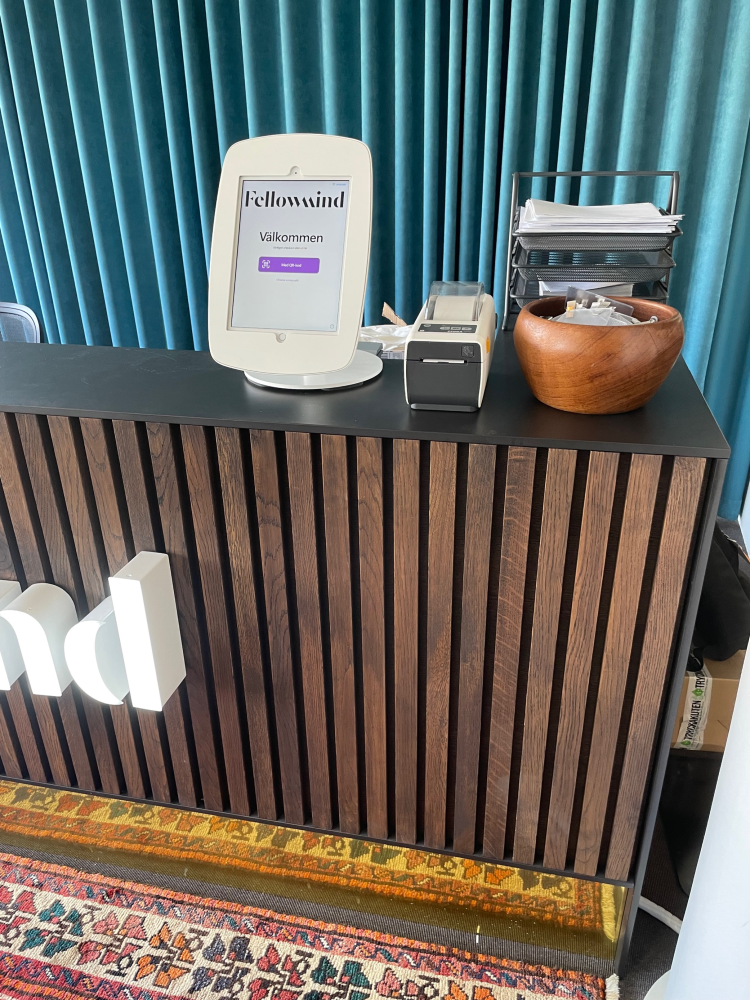 Lösningen
We proposed a fully automated and cloud-based solution for Fellowmind where the introduction process is short and the ability to scale up with more sites is fast as that aspect was also included as a requirement.
An iPad was set up in the entrance where visitors can easily check in upon arrival. The majority of guests are pre-booked and receive a welcome email with directions and a QR code which they then use to check in quickly.
In connection with check-in, a notification is sent to the recipient of the visit, who in turn can confirm that he is on his way. In the meantime, the guest can relax in the lobby and perhaps enjoy a cup of coffee while waiting for pick-up.
Resultat
Felllowmind's overview of its visitors to the office has been drastically improved. The visitor is quickly picked up from the lobby by his or her receptionist, as a notification is sent after check-in. This has relieved the receptionists to a large extent. Furthermore, security officers now have full control of all visitors in the event of an evacuation situation using the EastCoast mobile app.
Express Check-in

Inbjudan via Outlook och inbjudningsmejl till gästen med mobil besöksbiljett


Express Connect

Automatiserad avisering till värden men svarsmöjlighet


Express Escape

Utrymningslista i mobilapp





Upptäck EastCoast Visit Online

Ett modernt molnbaserat besökssystem för att hantera möten och besök i er verksamhet. Smarta funktioner som höjer säkerheten och samtidigt uppfyller era krav på hantering av persondata enligt GDPR.




EastCoast Express

Våra molntjänster som sömlöst verkar tillsammans med besökssystemet för att hantera era gäster på det snabbaste och mest moderna sättet. Vi erbjuder framtidens lösningar för alla sorters verksamheter.

Se film