Free 30 day trial of EastCoast Visit
Eastcoast Solutions is leading supplier of visitor management systems in the Nordic region. Our visitor system Eastcoast Visit is an easy way to improve service and enhance the security of your reception / entrance.
Free trial of EastCoast Visit
We offer a free 30 day trial of EastCoast Visit in your lobby/reception.

After the trial
You may chose to keep EastCoast Visit after the trial and your company will be billder the price according to the qoute offered before setup. We offer various purchase and financing options. If for some reason you choose not to keep the system we dismantle it without charge.

What is included?
A complete visitor management system
Program licence for self registration
Program licence for administration/receptionist
Label writer
Barcode reader
Supplies - label rolls and plastic pockets
Installation and training
Free support
Contact me for a free trial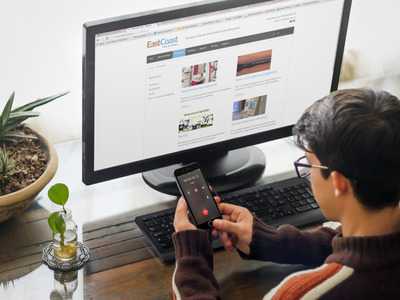 Phone: +46 (8)-660 82 10 - email: sales@eastcoast.se