Customer case: Office Management
Office Management works to develop "the future workplace", and with a mission to create the best conditions for well-being, cooperation and communication at the workplace, they have found a great fit in EastCoast Solutions.
Location

Stockholm, Sverige

Business

Retail Office Equipment

Visitor flow

Lots of visitors and recurrent large groups

Goal

Trim visitor flow and speed up registration process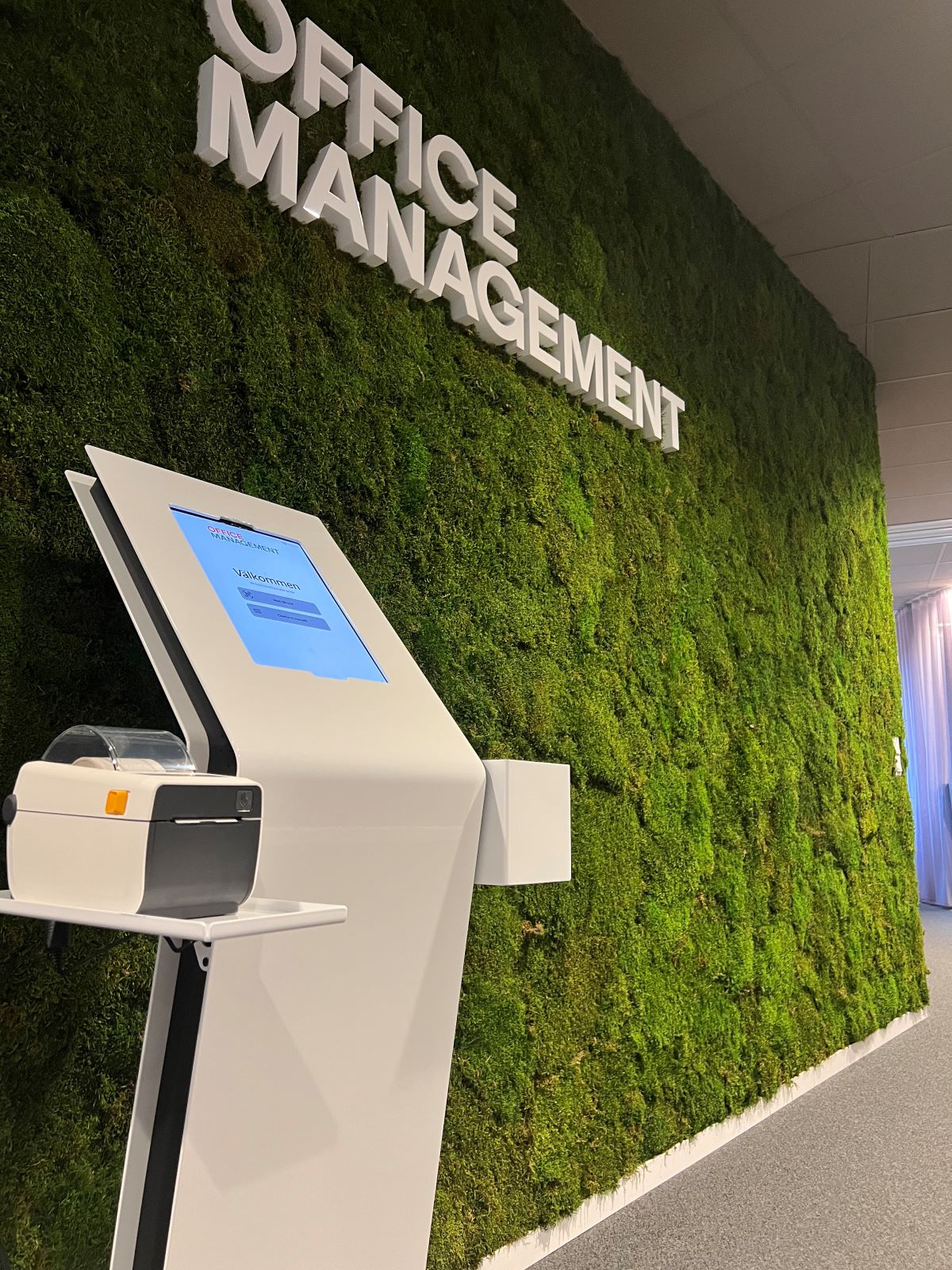 The story
Recently the company decided to invest in their visitor management by implementing the cloud-based solution, EastCoast Visit Online. Office Management's visitors now enjoy a smooth and safe check-in procedure, thanks to the upgraded and user-friendly iPad kiosks, that greets each visitor upon arrival.
Transition to cloud-based visitor management
"We are pleased to welcome Office Management as a new customer. We are confident they will benefit from a smart, cloud-based solution, that automatically saves time and resources", says Joakim Lundemo, Sales Account Manager at EastCoast Solutions.
A modern solution with fast implementation
"With a constant flow of visitors, we wanted our entrance to reflect our high standards when it comes to offering contemporary workspaces built for the future. We were looking to improve our visitor management system, and with the quick onboarding process and ease of implementation, we got what we searched for with EastCoast Visit Online", says Rickard Ekström, Senior Project Manager IT at Office Management.
Express Check-in

Invitation via Outlook and invitation email to the guest with mobile visitor ticket


Express Connect

Automated notification to host but possibility of reply




Express Escape

Evacuation list in mobile app